Nature Mother
September 23, 2011
I saw her.
I saw her there, standing in the swamp—the place everyone had deemed useless.
Flowers were woven in her hair
Mist surrounded her, clothing her
Her hair was the color of mud
Her eyes a deep brown flecked with green
I watched completely motionless
She looked around at the dead trees and construction equipment
A tear rolled down her cheek.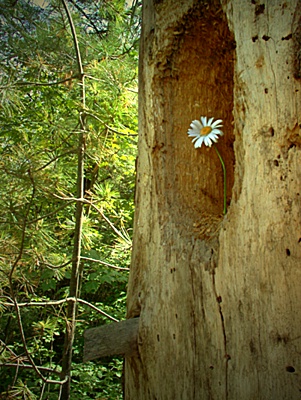 © Anna R, Sudbury, ON, Canada