Light-Hearted
November 5, 2011
Go on to tomorrow with a light heart.
Do not let the grief overcome you and consume
Your every though and dream. Do not pray for the impossible
When you know that it cannot happen. There is no way to escape
Death and its grip. When you cross, that is it. There is no turning back
No matter what Sabriel and her father may say. Be happy where you are.
It is better than where you where before, in your past life when you
Were with the living breathing people in Life. We will miss you
Dearly, but we cannot change Fate. We are all stuck in its
Cruel grip with no escape. Don't look back at the past
With a heavy heart regretting all your mistakes.
Go forward light-hearted into oblivion.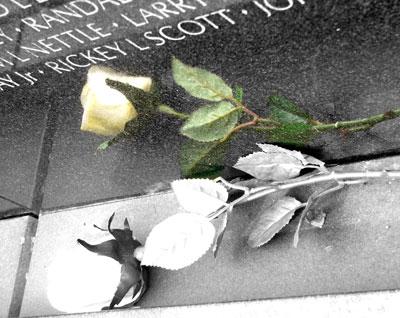 © Kimber E., Yorktown, VA