You And Me Forever, Shall It Be?
November 3, 2011
My heart's torn,
Making everything feel sore.
I'm not sure what to believe,
Which is you and me?
I can see you staring,
Acting like you're not, with your music blaring.
We seem to pretend,
Like our world's at ammends.
We know it's not,
This world so untaught.
I can't help but feel for you,
When your eyes turned me with their blue.
I wonder why we rot,
You and me, stuck in thought.
So tell me how we're ment to be,
You and me forever, shall it be?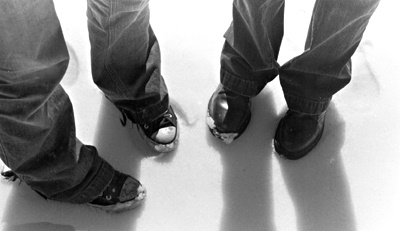 © Elana N., Marblehead, MA