Restoration of Wholeness
November 10, 2011
I want to live on the countryside
untouched by modern society,
greedy corporations defacing
nature's innate beauty and innocence.
My happiness is restored;
I feel whole again out here-
careless, free from worry.
My head is clear, like the sky
and air so clean and pure,
undisturbed. Trees in the sunlight,
small creek flowing gently.
Everything is so casual,
there is no rush, no bustle to get
anything done, to get anywhere.
Just be. Be here right now,
take in every little detail that
is too often overlooked; taken for
granted. Inspired by the tranquility,
a sole tree on a hill, alone,
yet flourishing.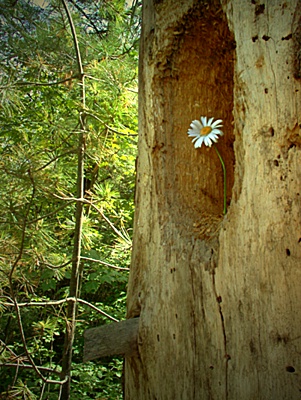 © Anna R, Sudbury, ON, Canada