I'm here, but why can't you see me?
November 3, 2011
I wonder,
Why is it that I'm here,
But nobody can see me?
In the morning,
Walking into the hallway,
People greet,
Everyone but me

At school what I fear,
Are those free-times before the bell
When you all chat among yourselves
I see that in small circles,
You talk and cheer
And hug your peers
But the only thing I can do,
To hide the fact that I'm standing alone
Is to pretend to be busy
Homework, books, or sometimes just an empty journal…
But when you turn around occasionally,
The message in your eyes is clear,
You are telling me that,
I really don't belong here;
You then turn away,
With a pitiful glance and a sneer,
I'm left alone again,
Waiting for the bell to ring,
Couldn't believe that I am looking forward, to my least favorite class in the day

Why is that at lunch,
The only place I could go is the library?
Every table when I went over,
Timidly ask if there is a seat,
You spread out your backpacks on the bench,
And show that there is no place for me.

When you stare at me,
And wonder why I'm all alone and quiet
Just come forward and say hello
It would, trust me, really bring light to my shadow
Because do you know,
That in this room,
It is not just you and your fellow girls
I'm here, also.

Just to let you know,
That I'm here,
I am also one of you.
I also have feelings, love, joy and sadness,
If only you would listen, I would love to tell.
I am tired,
That whatever I say or do,
I can only receive ignores and shrugs from all of you.
I don't want to be anything special,
I just wish to be treated the same as the rest of you.
So will you please open your eyes,
And simply try, to notice me?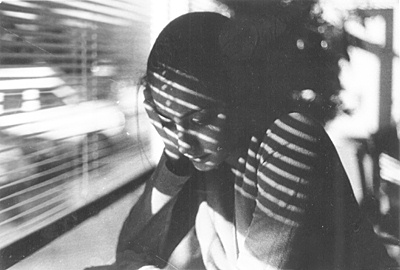 © John O., New City, NY