ReCoVeRy
November 10, 2011
She sits when She's alone…and thinks,
Her mind allowing itself to wonder until..
It stumbles upon the chain that links..
Me to you and her to him and they to them…
Because we are all responsible for each other's recovery,
For here comes the victim…proceeding down a street,
Treated like the criminal by the people she meets..
Because she's imprisoned by their jovial smiles…
Their laughter she envies to capture again..
For behind the acting…falling is the rain…
And underneath the mask…the tears stream down her face..
And in her heart Is something missing,
The lace that was held by a string in place..
Has now been separated revealing the truth behind it all,
For even though she'd 'done nothing wrong'
She's still the one in error,
With whom the fault is found,
And guilty she feels for she's not the rightful terror,
For how can she peal the mask that hinds the shameful truth away...
But how can she remain with the mask that makes the truth insane..
For you were wrong but she feels badly..
And she was right but she feels betrayed…
So Why try though the lies to recover??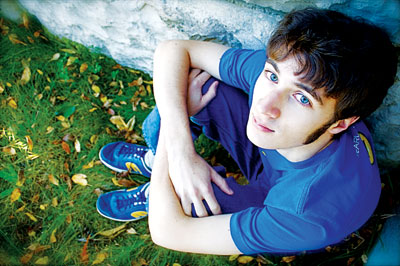 © Garrett M., Port Angeles, WA