I am afraid
November 6, 2011
I am afraid.
I am afraid of people, of places, of nouns.
I am afraid of flying, of thinking, of speaking, of verbs.
Of a world that lives to break me, or,

At least always seems like it wants to

I am afraid of those who spite me, who
Don't understand what I do
And never will.

I am afraid of death, though I know it must come, and
I am afraid of life, even though I wish it had ended
Already.

I am afraid that there are things in this world that I can never believe in
Feel, see, or touch.
I fear what I hate, hate that I fear what I do, and I may not ever exist
Without that.

I am afraid of what might happen, if I stray too far. I am afraid of what I'll encounter, or what I will miss, if I don't wander. If I don't wonder.
Truth lies in the dark, and only the brave can have it. That is why, I fear not knowing.
A simple truth, that maybe you already have heard. Listen to it again.
Because I know what I am afraid of, more than any terror, or any thought.
The only fact certain.

We fear our fears.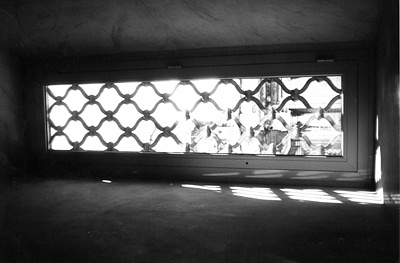 © Jimmy S., Glendale, AZ