Christ
November 27, 2011
Undaunted
His two feet stood firm,
planted in the brown earth.
Upon his back straddled,
the most cruel of man's inventions,
the engine for his own death.

Unconditional,
was what he felt.
Emotions so deep,
they caused Him pain.
His heart bled with love,
for those who sought his life.

Unending,
were the moments that passed,
so slow time went by.
His heart raced against time,
from where He hung,
bearing all for all,
and all He loved.

Unrivaled,
was the victory He won.
The darkest moments have passed.
Those he loved He set free,
their debts paid in full price,
and freed are they.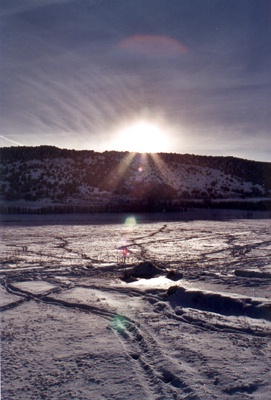 © Brandon T., Manila, UT