Rhythm
November 27, 2011
Here I stand, watching
the snow falling gently
my heart has been broken
not once but twice
can't you see?
I'm slowly dying inside?
my heart beats to a broken
rhythm
My hand pressed up against
the glass, cold and liveless
My heart can't be healed
not by band-aids nor sticks
Can't you hear it?
The sound of that broken
rhythm?
It plays a sad song
not only for me.
I'm slowly dying
not of illness but
of a broken heart.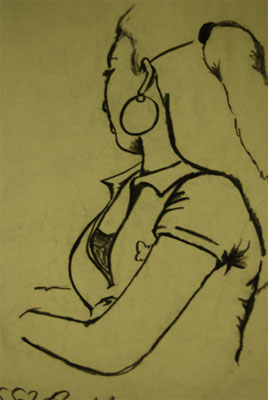 © Janessa B., Kannapolis, NC