Desperate Fellings
December 5, 2011
Have you felt this before?
How I feel so desperate?
Do you know what it's like?
To be surrounded
By those who hate you
Did you know so long ago?
That it would end that way
Did you see my love for you?
Did you know you killed my dreams?
I trusted you
As any girl does her daddy
But you broke it
You looked into my eyes
And told me those lies
Did you know I would figure it out?
Or do you still see me as that little girl?
You used to be my hero
But not anymore
I always thought that you loved me
But all you do is use me
I was still a babe
When you figured it out
That you could use me for your gain
It only took me 11 years
To figure out that you didn't love us
I won't let you hurt my siblings
My baby sister will not have to struggle for your love
My baby brother will not have to fight for your acceptance
They will not go though what I did
I may be a witch
But I will not subject them to that
But now I ask
Do you feel this now?
How desperate I am
To be rid of you?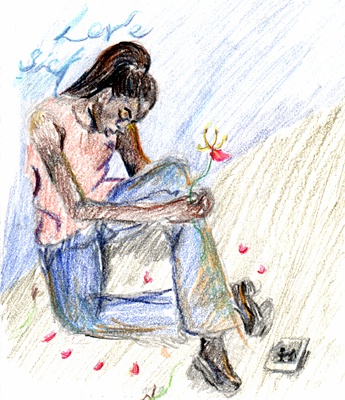 © Sherell B., Philadelphia, PA