What more can I say?
December 4, 2011
What more can I say,
than all I have written,
but that it'll be okay.

How can someone teach,
without knowing the lesson,
without the height for reach.

Lost inside himself,
the suffering is greater than I,
it makes me hate myself.

I'm short on advice,
I don't quite know what to do,
I simply roll the dice.

Although I'm scared,
I take the chance,
again and again if I dare.

I've failed more than normal,
I try to be perfect,
but I'm just so informal.

I'm not made for success,
so what can I say,
but the fact that I'm less.

Through my words you will see,
everything I hide,
...the truth about me.

I may seem so happy,
so unbreakable,
and nowhere near unhappy.

But under my skin,
is everything I hide,
it's all I could have been.

Everything I never became,
all I ever dreamed of,
reality wasn't the same.

There are marks I've made,
whenever I felt alone,
whenever I felt afraid.

Someone once told me,
my scars made me who I am,
they make me...ME.

I'm not proud of them,
not at all,
I despise them.

I wish they would disappear,
but instead I add,
subracting multiple tears.

It's easier to be this way,
to just accept the idea,
that I'll never be okay.

It's harder to fight,
to use the little strenth you have,
to release the shining light.

So what more can I say,
somehow I know,
It all turns out okay.

Through the words I wrote you,
you'll see what you mean to me,
you will see...

That I love you.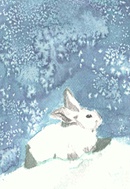 © Megan L., Desmoines, WA