Thoughts
December 8, 2011
When reading my own thoughts,
I am forced to wonder.
Is there a reason for my joy
Or my sorrows,
Which mix with the freedom of my own mind?
Will my smiles and my frowns
One day combine into
A new facial expression.
Because I am never feeling one thing
And I never only think one thought.
My mind, like my body
Is multi dimensional.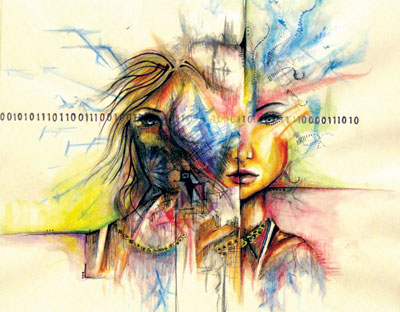 © Melissa W., Fayetteville, GA