Take Mercy
January 1, 2012
You took my breath away,
Caught me up,
Without letting me go.
You drowned me,
Letting me believe,
Letting me hope.
Why couldn't you have had a heart,
And just kill me,
Without waiting.
I didn't want this life,
This world is killing me slowly,
With you watching,
So why couldn't you have,
Taken pity on me,
Taken mercy to just kill me quickly.
Please don't do this anymore,
Just kill me now,
Or leave me alone to die myself.
I can handle this world,
But I can't handle you in it,
So leave me the hell alone.
I don't want to be,
Who you want me to be,
I want to be me,
And only me.
Let me live my life in peace,
Or at least be quiet.
You talk all the time,
In my head I hear you every second of the day,
Give me a break,
I don't want to listen to you.
I used to hear this voice,
One that had good ideas,
Now I'm stuck with you.
So leave me alone,
Get out of my head,
Take pity on me,
Take mercy,
And just kill me quickly.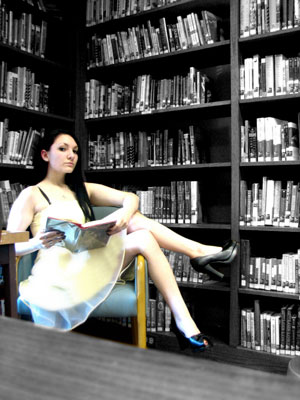 © Jessica F., Bradford, MA