Brainwashed Bias
January 2, 2012
I walk through the day,
In a haze,
Not really noticing the people,
Who walk around me.
I have stopped noticing them,
Because they irk me,
Calling me names,
Punishing me for some unknown deed.
I did not mind at first,
But the constant reticule has worn me down,
Like a rock is worn down by the earths elements.
Slowly I have cracked,
To start believing what they say,
Those black words that they fling at me,
Day after day as I drag myself through the halls,
Of my prison.
This school,
This building,
Is my prison,
The place that crushed my hopes,
Ruined my dreams,
And is now the place of ridicule,
That I endure endlessly.
The teachers are the prison wards,
Keeping me in my place,
Assigning me mindless work,
That I have to suffer through,
Brainwashing me to think a certain way.
We are all like little clones,
Who talk a certain way,
Walk a certain way,
And think exactly the same.
They have been brainwashing us since we were little,
Making us exactly the same,
Killing all natural thoughts,
Replacing them with stupid,
Ignorant bias.
I walk these halls,
Of my prison,
Every day,
As they brainwash me further,
As they ridicule me endlessly,
But I hardly notice anymore,
Because I go through the day,
In a haze.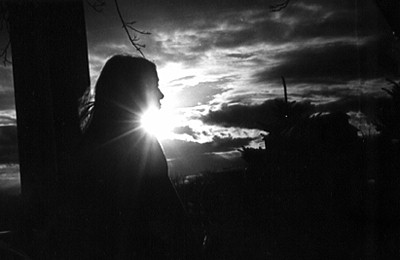 © Elizabeth G., Marblehead, MA