Cutting the words
December 30, 2011
She cut out the words, one by one.
Letters creating a symphony of blindsided stories,
twirling through her mind were thoughts of artless times she spent with her brother.
No mother to teach them their ways, stuck with callow imaginations feeding on each other.
Grasping for any unknown knowledge,
stories reveal themselves looking closely into her eyes you can almost see a tear.
A tear from her could give celestial beauty.
Such a odd appearance from such a pained emotion.
Heaven doesn't seem so far away to her anymore.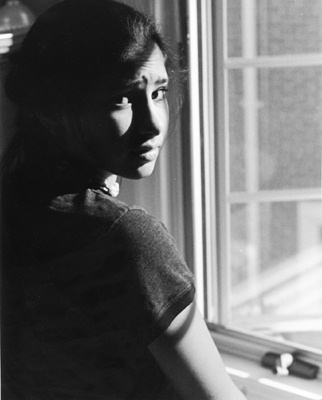 © Jennifer H., Bethesda, MD