How I Learned
MAG
January 11, 2012
It wasn't easy,
you know,
when the dim sunset
peeked
through the windows
and exposed
the rain day-colored blankets
that I hid under.
When every video I watched
and any book I read,
even the country songs
I listened to
on the radio while
driving to school
lectured me about love.

The betrayal of it
screamed in my face,
cornering me between
my brother's old dresser
and a guitar I used to love.
And when I began to cry,
a lullaby whisper
settled my eyes
and delivered my feet to the door
that I forgot I had.
"Never mind, you'll be fine,"
and I believed it.

I emerged
from that dark blue room –
finally.

And though those
stains of morning
felt heavy on my eyes,
I thought of what
Hope had told me

And I was fine.

So you go –
think about me
when you're compressed
between teenagers with
more skin than clothing
in the frigid winter
in a car that smells like smoke
and I'll remind myself
why you shouldn't be around,
just in case that car
decides to take you here.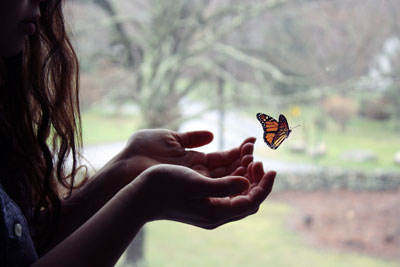 © Sandy H., Woodbridge, CT