Mourning
MAG
December 21, 2011
Sometimes I wonder
if God ever tires
of painting. Each day
I wake up early to watch Him revise
the intricate layers of sky. His concentrated
breath fogs up the celestial lens
as He dips the tip of His brush in sun-ink
and delicately traces the wispy
contours of spider-spun
clouds twining aimlessly like ghosts
above the surface of the earth.
He persistently whitewashes the stained canvas of
heaven-scraping skies, reminding me that
He is trying to restore its protective glaze,
picked away like a festered scab
when you died. Each day,
I relentlessly scan His sky-sketched handiwork,
looking for you in the bleeding hues of the miscarried heavens.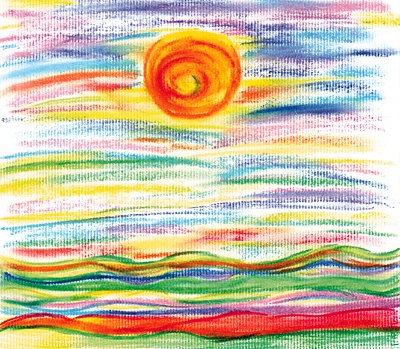 © Jennifer W., Saint Albans, WV