Silent Pain
January 24, 2012
A story begins,
With one look,
Two human beings,
And simple words they took.

Love grows between them two,
They form a family together,
4 products were included,
But problems interfered and it was no longer a forever.

One day he left,
They thought he would come back,
But they were wrong,
Now it's a father they lack.

He did things without thinking,
And his weakness took him away,
The oldest felt pain,
The next got mad and made him disobey.

The youngest; hurt,
He's innocent and pure,
Only nine years old,
But still so brave and mature.

She's only 15,
And she wanted t take herself away,
She took her weapon,
And her senses made her disobey.

There's a thunder storm inside her,
What's missing is the sun,
She made a mistake,
And her mind lost control and turned her numb.

She loved him,
But he went away,
And that isn't love,
Only written words don't make it okay.

She thought he didn't like seeing her suffer,
But all this time what has he done,
Did he close his eyes,
He didn't have the right to run.

He thinks he's right,
But he's mistaken,
He caused her so much pain,
To prove it just look at the choices she's taken.

She didn't care about leaving her brothers behind,
Neither her mother,
Feeling empty but full of emotion,
What made it worse was the absence of a father.

She's taken to therapy,
But she refuses to speak,
Instead she goes home,
And lets her blood leak.

They notice fresh scars,
So she takes a break for a while,
But the therapist knows,
She's still in denial.

The effects of divorce,
Should never be underestimated,
This is to show,
The pain they have created.

Son against father,
A suicidal soul,
A depressed mother,
They all fell in the hole.

Some will crawl out,
Some will stay,
But then comes the day,
When the beauty of sense makes it okay.

She'll turn towards suicide,
And the rest of the family will see,
The pain they have caused,
But too late it will be.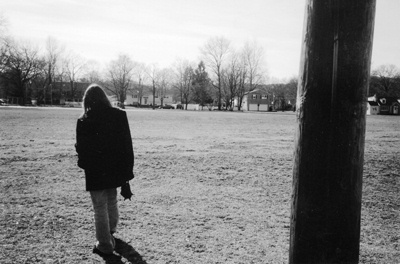 © Rosalie P., Pompton Plains, NJ