Recipe for a Rainbow
February 14, 2012
When you want a rainbow, you need a dash of luck,
As well as a headful of wonders
Two hands willing to grasp an armful of your own destiny.
A shovel to help yourself out when you"re stuck
In those mild blunders
As well as a pair of eyes, willing to see.
If you have a heart full of hope along with the spade,
you will come to find that rainbows are not found but rather made.
while you are out looking for that rainbow with close friends
As long as you enjoy your journey, it never has to end.
during your life, as you travel afar,
you create something amazing: the person you are.
with love and courage set in mid,
you were always that rainbow you have been searching your whole life to find.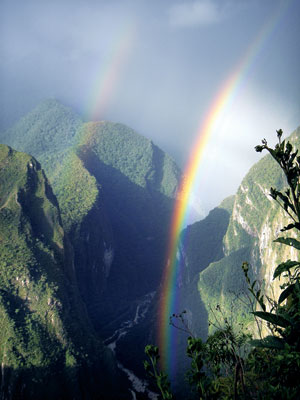 © Benjamin C., E. Norwich, NY