disappear
February 8, 2012
When I was thirteen I started to write
About fantasy love novels, that could never happen.
When I was fourteen I continued to write,
Then I met you.
The summer of 2010, July 31st to be exact,
I stopped writing.
I no longer needed to put my feelings on paper
I had you.
I didn't need that escape from reality when I had you,
You were my escape,
You still are.
The days where I need to get away,
I just crawl into your arms and don't say a word.
The times you need to get away,
You lean on my shoulder and snuggle me close.
I love these times.
When life is too rough for the both of us and we need a break,
We slip away from reality with each other and let the world dissipate.
When I'm scared of the future and don't know what to do,
You let me fall in to your arms and whisper "I love you"
I love these days.
So now my love, its valentine's day
I love you sweetheart,
Put your hand in mine,
Let's dissipate.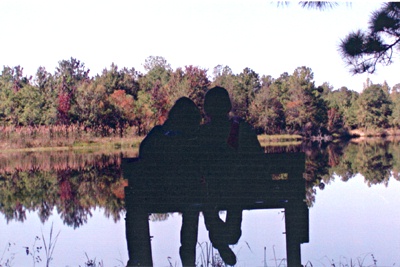 © Heather J., Slidell, LA