Invisible Mask
March 10, 2012
The future is foggy,
and I don't want to complicate me,
so I think it is funny;
that the person that loves me
sees the mask which is crazily
concealing my feelings which keeps me completely hidden.

I want to be this goddess girl
which wears these silver pearls
around the soft neck
which I want to reveal to someone
but which I conceal from everyone so I protect my weakest spot.

I hint to you to take this mask away
but you seem to not notice
not noticing that I need you to revel me
not noticing that I want you

The pain is way to deep to bare
let me go!
But you won't, come back to me
come back you screams
What is happening makes me hid deeper into my mask.

Thanks for pushing me again
thanks for hiding me again
thought of trust was between us
never mind those sweet words
might as well say cruel words

My mask is my lover
never you.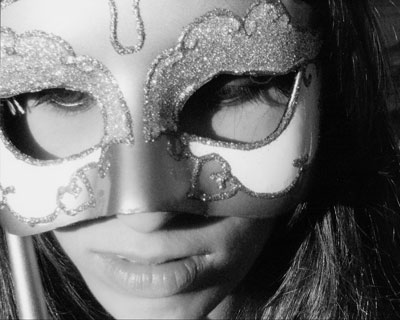 © Becca W., Greenbrae, CA