Timshel
March 8, 2012
It stood tall and firm
Bearing that which could not be taken
Temptation filled their minds.

No thought of disobedience had come
Until the Serpent spoke of its enticing beauty

He told them it would be okay
To let go of self control
And backstab he whom had built them a paradise.

It's branches curved with the elegancy of lust.
No moment of indifference
No going back and forth.

How easily swayed the children were
As they ate the sins of the world.

In an instance, that which was clean, blameless, innocent
Was stained with the venal fruit juice of sin
Which evenly coated their lips.

They had known right, and chose wrong
Not once did they second-guess themselves.

The serpent had questioned the power of the Almighty God
Demeaning his authority, patronizing his judgment.

In one measly moment, it's pure beauty had simmered down, slipping through their fingers.
Their paradise had melted away.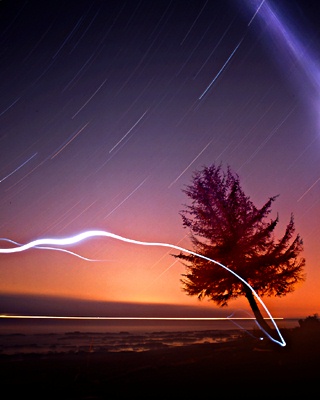 © Joey M., Spokane, WA