Battle of the Lamb
March 13, 2012
Born of a virgin's womb,
Pure amongst this fallen world's kin.
The last hope of all sinning hearts,
The joy of angels from heaven above.
He fought the Devil,
Long and hard,
He fought him from the first.
All crimes He took,
Onto His holy self.
Upon a wooden post the Lamb fell,
To the dark pits of flame He was taken.
The Devil thought he'd won;
The Devil laughed in his prison.
Though before he knew it,
The Lamb had turned and gone.
For sinner He was not,
Like the corrupt beings He'd left.
The Lamb was resurrected,
In a stone tomb where His body lay in death.
The price for the sins,
Of the fallen world's kin were paid.
Heaven opened its gate to the fallen world again.
Will they receive the given gift?
Or rot in in a fiery pit?
It's for them to choose.
Their salvation was the victory,
For which was fought the battle of the Lamb.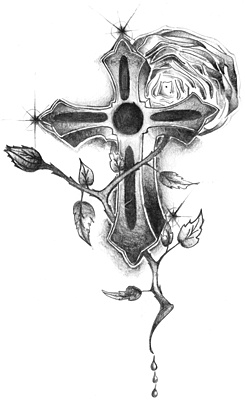 © Ricky P., Natchitoches, LA