All Sky
March 24, 2012
Life is like a puzzle
and you're the little kid
sitting on the carpet
bawling when it doesn't
quite fit
and continually trying
a new piece
in that one pesky spot
that seemingly
has no match.
Or you find that one piece
you put in
with absolute certainty
as to how right you were
and you find it wasn't
in the right place
and you take it out
but instead of finding
an identical piece
to put back in its place
you find instead
that you would have to
carve out new niches
in the surrounding pieces
so you dismantle
the entire thing
and start all over.
And nobody knows
how many times
you try
before the whole thing
comes together
but eventually
you get it all right
and you find
the one missing piece
(you were sitting on it,
by the way)
and the sky is complete,
there on the carpet
in front of you,
because you,
in your six-year-old naivete,
believe it possible
to have the sky
lying printed on cardboard
before you,
and all you have to do
is figure it out.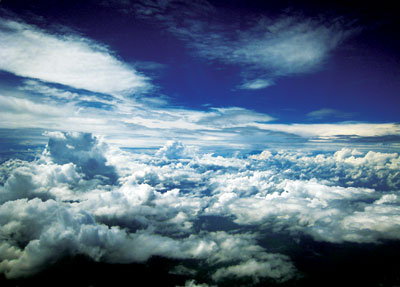 © Jacob W., Oklahoma City, OK