Sometimes...
April 3, 2012
Sometimes on a tiresome afternoon

I sit on my bed and laugh loudly or cry uncontrollably.

Sometimes on bright sunny days,

I like to lie in the green grass and dream delightfully.

Sometimes, with eager excitement,

I meet famous people in history.

Sometimes, when it is cold and snowy outside,

I curl up by the fireside and learn new things.

Sometimes, whether on ship, covered wagon, or plane,

I like to travel to other far-off lands.

Sometimes, with elegant clothes in mind,

I converse with kings and queens.

All of this while reading a book!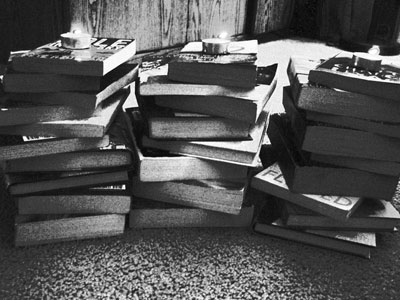 © Alexis R., Clarkdale, AZ