What If I Run Out Of Space?
April 3, 2012
I never imagined a life so sad,
one so torn and so ragged.
Never have I dreamed of such anguish,
with broken dreams and a pathetic wish.
I find it impossible to find a small light of hope,
so weak I tremble in urge to the sight of a rope.
Possessed by thoughts that fill me with dread,
as hurtful memories run through my head.
Lines between past and future begin to twist,
so I decide to play a game and put a knife to my wrist.
How many scars will take for me to realize,
that they will never help me heal and they can't help me rise.
Saying I cut to live not to die,
but knowing it's all just another lie.
There's a fear I will have to break of my ways,
there is hope that i will leave this behind someday.
But the sadness is stronger than me,
and all the hope I had slowly splits at the seams.
Back in the hole I was so close to leaving,
not sure of what it is I should be believing.
Falling back into reality and truth,
unable am I to sit back and extend into being apathetic and aloof.
If mom finds out what will she think of me,
will she take me for some psycho and only the bad parts see.
My father, will he bother to care,
doesn't he know of these never ending nightmares.
Damn now they will be so hard to hide,
is there anyone in which I can confide.
I think I'll move down to my thighs,
and perhaps I should start working on better lies.
But then again I think what if I run out of space,
then where can the scars be placed?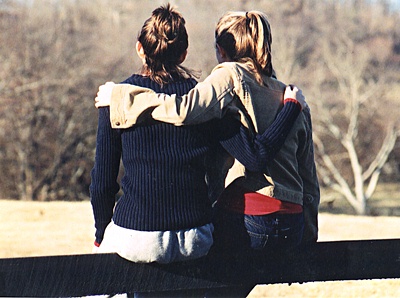 © Jaime M., Wichita Falls, TX