Screaming For Help
April 3, 2012
I'm screaming for help,
but he can't hear me,
afraid of exposing,
the things he can't see.

React upon this,
what will he say,
**** off,
or it'll be okay?

I'm crying alone,
but he doesn't know,
for his own benefit,
is the reason I don't show.

This feeling inside,
just won't leave me alone,
numb like nothing,
beyond the unknown.

To the point where I've fallen,
and made mistakes once more,
aside from promises,
that ripped me to my core.

I'm hiding myself,
I wonder if he can tell,
committing sin's again,
I guess I'll go to hell.

Have you figured it out,
do you know what I hide,
I said I was okay,
...but I lied.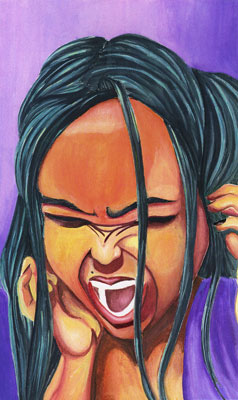 © Kriztille J., Briarwood, NY