Blind
April 3, 2012
Maybe if I pretend,
Imagine I'm not sad,
Then I'll begin to feel happy,
And recuperate what I had.

I'm fine in my blinded eyes,
That don't see the pain,
The sorrow or torment,
That is driving me insane.

But to my naked soul,
I can feel what they see,
I can see what they feel,
And realize what's inside of me.

Some nightmare that it is,
That stalks me at night,
Sometimes at morning,
In the plain day light.

Am I so easy to read,
That they all sense something wrong,
All my dreams and hopes,
Never have lasted very long.

All crushed by the silence,
That I let tear me apart,
No longer use my brain,
Just rely on my heart.

But my heart is poison,
I'm rotten inside,
Holes that can't be filled,
And so my pain I hide.

Selfish because I care too much,
Too much about my ******* own,
But then again I don't care,
Cuz in the end I'll be alone.

I hate hiding things,
But I do it either way,
Just smile keep my head up,
And say that I'm okay.

Worried eyes,
Ask me over again,
And if I get caught,
What will I do then.

All I have to do,
Is let myself go,
The rope's around my throat,
And a book with all I know.

But am I that weak,
To let myself give in
Am I that pure,
To commit another sin.

Strength, my only hope,
My only way out,
A last resort in a way,
Where I won't have to shout.

Is being alone really better,
Will it save you from this worry,
Protect you, keep you safe,
From my never ending fury.

Perhaps you're better off,
If I leave you to be,
Cuz with this time I've realized,
You really do love me.

And it's not a matter of my love,
Cuz I love you with all my heart,
But it may be a better choice,
Although it will tear me apart.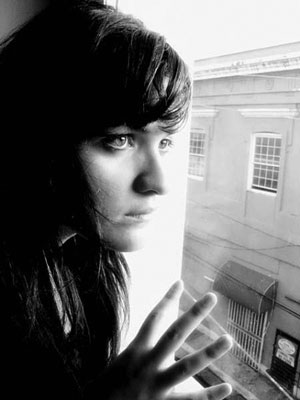 © Eveliz V., Bayamon, Puerto Rico