Monsters
April 4, 2012
When I was 9
I saw monsters
Killing
Burning
Decapitating
People
When I was 12
I made monsters
Slaughter
Molest
Abuse
Innocent people
When I was 21
I became a monster
Decapitating limbs
Molesting babies
Burning families as they
Slept in their homes,
Now that I'm 36
I have grown to realize
That the monsters I saw
At the age of 9
Were me . . .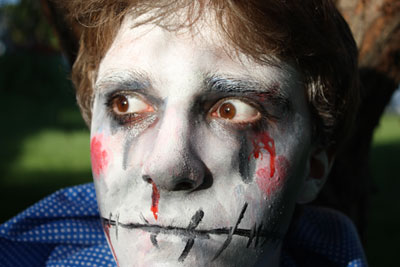 © Katherine C., Lansing, KS