Metal Locket
March 28, 2012
I keep a locket,
That is shaped like a heart,
No picture inside,
Just some wispy memories.

It reminds me of you,
So beautiful and intricate,
Complex but also simple,
Yet you are cold and hard as stone.

You are like the chain,
Shining as my accessory,
Yet when no one is watching,
You pull it tight and choke me.

Now I am cold and silent,
Beautiful even in death,
So they say,
Yet I feel nothing.

So when they ask about it,
I know you will lie anyway,
But at least tell them that,
I didn't want to stay.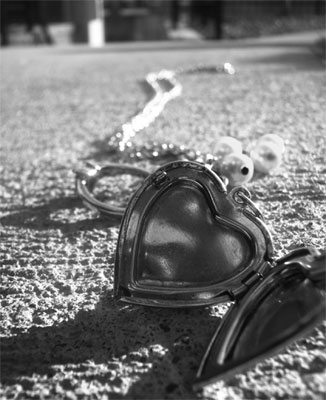 © Francesca Y., Robbinsdale, MN