I Survived
March 20, 2012
Watching videos about cyber bully reminded how i was badly bullied in school. Kids bullied me from elementary till the end of middle school. I know how those kids felt. It's the worst feeling ever. Some people could handle it, some just didn't know what to do. I luckily didn't go further.....

I see myself as a nice, creative, beautiful, special, happy young girl
Others see me as just a stupid ugly African as if if they saw me they would hurl
I don't understand why people decide to bully
Is it for their control?
Because really they just crushing some innocent child soul
Is it worth the time?
Is it worth it at all?
Bullies....They look at you and all they see is pity
I don't understand...do they really think their witty?
No..they are just kids who think bullying someone will make them "cool"
You shouldn't want others to decide if you're cool or not
You do you because you want to not because others
Its seems as if they don't understand the pain
And who is this person being bullied blame??
Not the one bullying and not the ones who laughs
They blame themselves
Yes I know how it feels
To point where its too bad that you don't even finish your meals
Worrying about going to school and being bullied
That feeling when you see that sharp object and wonder if that little thing can help you with the pain
Thinking "I'm only going to do one" then later see cuts all over your arms
Blood all over the floor
Thinking why is it a big deal, there's nothing good to look towards for
praying to God to let you rest in peace
School is hell
But if a parent ask hows school, you wont tell
Why would anyone want to see a child suffer when you know you wouldn't like it if done to you
I wonder if they really knew
I guess not because bullying hasn't stopped...

I've been though it all, but luckily i stayed strong and didn't give up. I realized i was better than what others thought of me before it was too late. If you're being bullied, please don't give up. There got to be one person in your life you love you and would feel terrible if you commit suicide. Don't do it! It's not worth it at all. For the bullies, STOP BULLYING! point blank! SAY NO FOR BULLYING!! How would feel if you lost your love one?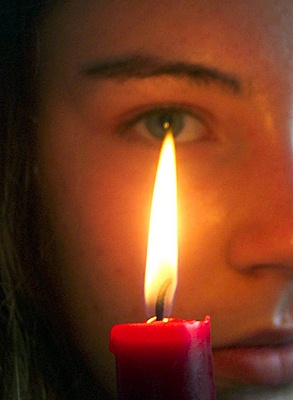 © Elise S., Clarksville, MD