This is Me.
April 6, 2012
This is me. An arrangement of pictures and words.
This is the cliché version of who I am.
A Collage of things I like to do, to show you who I may be.
But will they never reveal my soul.
Will they be able to tell my story, my fears?
The failures I have and will face.
Pictures spread out across a board, words floating across unfolding the girl you see
Will you see my pain?

The pictures, don't show struggle or pain,
Sure, memories are hidden in them, tucked away with a tear.
But you cannot touch those memories, unless you're me.
You're not me. I am me. This is me.

Scars covering my soul, wounds spreading across my heart
Doors closed inside of me that will never be unlocked.
This is who I am.
A petrified teenager,
Hiding behind words and smiles.

A bite of the lip,
Holds in the words I will never speak.
The shaking of my legs,
Shows the stress you will never know inside me.
And the chewed down nails,
Will prove that I will never have the control I need.

So this is me.
Scared and lonely.
You may see the outside of me,
Through the several pictures,
Through stories you could hear.
But this is me.
You don't know the girl within.
The one that matters most.
You only know what you see.
This is not you.
This is me. This is myself.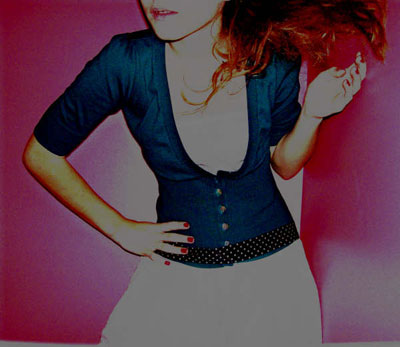 © Jenna V., Hamilton, ON, Canada