Transparent
April 7, 2012
Her heart is an empty page
With unspoken words;
Unshed tears;
Unheard feelings;
Unvoiced resentment.
Artificial bliss
Conveyed through a content façade
Is sketched about her persona.
Silent screams echo through
The barren lines of the notebook.
A tear in the paper
Represents her transparency;
Invisibility.
No one ever sees her.
No one hears her.
A mirage of apprehensive compunction;
Neglect and battles lost;
Is torn out of the notebook,
Crumpled up
And thrown away.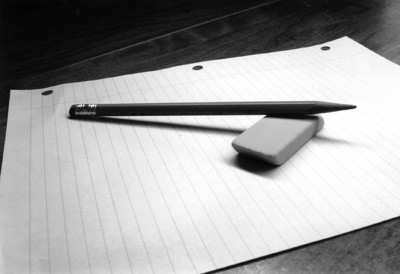 © Michael H., Mildford, CT