My Heart
April 13, 2012
My heart,

Can only take so much.

Each death,
Each tear shed,
Creates another crack.
My heart's breaking.
I'll only last so long.
I can't carry this weight,
Not forever.
I need help,
I won't cry,
I won't tell you about it.
But i will remember,
Every day of my life.
I'll die inside,
Again and again.
But I'll never burden you
with my pain.
You have your problems,
I can't fix them.
I wish I could,
but I can't.
I'm sorry.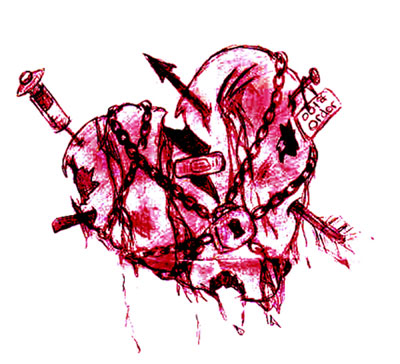 © Asia B., Hudson, MA