Battle Grounds
April 19, 2012
There we stood upon the dusty, dirty, mucky road,
Our enemy was upon us and there was nothing we could do,
We stood there staring upon their elegant red coats and loaded muskets.

Here they come.

We stood there thinking of vengeance and our hatred for the British,
There was no way we could defeat this army,
But we could splinter them with all of our might.

Here they come.

We loaded our muskets and tightened our bayonets,
We thought of our families dearly,
And wondered if we would look upon their glowing faces again.

Here they come.

We manned our stations,
And prepared for battle.

Here they come.

I was thinking of heaven at this time,
And was praying thoughtfully,
When from the silence,
BAM!!
The first gunshot was heard aloud.

Here they come.

I looked up to see what had happened,
And I saw a British soldier grasp his chest,
Teeth clenched and face beginning to pale,
Fell to the ground,
And was motionless.

Here they come.

I was scared like I was never before,
Another erupted from the opposing line,
Except the one that fell was the man who walked into battle with me,
Time and time again.

Here they come.

Guns rang out from every side,
Men falling here and there,
I ran and hid in the ditch to the left of my position.

Here they come.

I sat there astonished and ducked my head just in time,
To see my fellow soldier hit the grime,
I prayed to God one last time,
And then got up and fought and fought,
Until my heart was ever stopped.

Here I come.

Then something hit me,
Right through the stomach,
My vision widened and I saw as I have never seen before.
Then everything went dark,
And I hit the cold, hard earth.

Here I come.

When I woke up, I was in God's presence,
Looking around, I said to myself,
"What is this place?"
God over heard me and replied,
"This is heaven, the best place to be."

Here I come.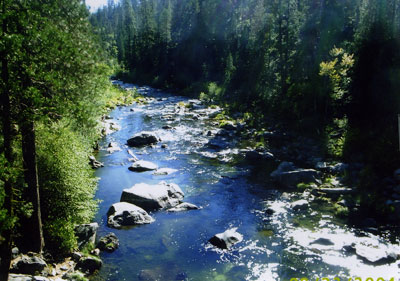 © Laycie C., Stockton, CA