Teen Angst
April 22, 2012
We are waiting.

Waiting.

Our entire lives feel
like the last day of school
before vacation
when you know
you're
out in half
an hour
but you're still stuck
in school

for now.

Waiting.

We are waiting for
the chance to
do what we want to do
say what we want to feel
love who we want to love.

Waiting.

The soft blanket of comfort
our parents drape
over us is
beginning to feel hot,
suffocating,
and as we lie there
tangled in it
we feel the need to kick
it off like a too-warm
quilt on a summer night.

Waiting.

We are waiting
for someone to tell us
exactly where to go, waiting
for someone to give us
a map, directions,
coordinates,

something
to help us find our way,

yet we are desperate
to try
and go forward
and find our
own path
forge our
own trail.

We are waiting.

But our time is almost here.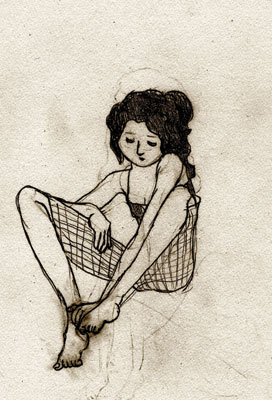 © Samantha W., Albany, NY