Real Love?
April 22, 2012
In the movies and the books – in the stories with their
Hooks and their climaxes and antagonists and words –
Real love means
Letting go, real
Love means
Being able to believe that people are a
Boomerang, that
If you let them fly away all
They'll do is come back stronger;
In the movies and the books, in the
Beautiful, heart-wrenching stories that
Will make you laugh and cry and think and lie
Stock
Still – in those things, real
Love
Means
Believing; real
Love
Means
Being certain, real love is
Conviction, real love is
Faith, real love is
No doubt, no questions asked, no
Questions needing answers.
Then I guess – I guess I
Don't feel that; I
Am uncertain, I
Have questions that scream
Scream
Scream for your answers, I
Have
Never been as unsure as I am now;
Then I guess
I guess this isn't love, not
What I thought it was – no,
Not
What the movies say it is, not
What I'm told that I should feel, but
Right – for now, at least,
This
Is right, right now
This is simply what I feel.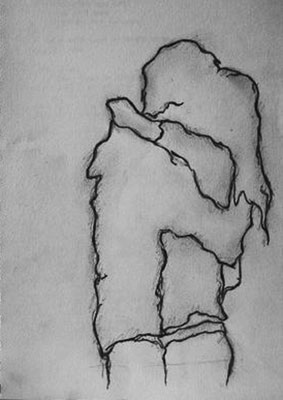 © Nicole B., Newcastle, WA