Weekends With My Father
MAG
April 25, 2012
I learned love could burn before
I learned, fully, to read.
My mother was stirring spaghetti sauce, until
Bubbles began to burst at the surface,
And my dad walked in, powerful and cleanin his suit.
My brother and I played statue in the corner and
My mother played along with us,
"Did you notice anything new?" she asked,
Her warm eyes glowing in our direction.
We weren't breathing, we weren't breaking,
But we were laughing on the inside.

My father, on the weekends when my mother
Worked at the salon, would turn on the blues
And read the comics to me and my brother.
I didn't care about Spiderman, but I thought
The way he sang and made up his own words
To songs was funny, so I lay there
On the hardwood floor with them,
Even though it dug into my hips.
And every night, I would kiss his cheek
Before I went to bed.

My father's face cracked our breath,
His eyes flicked up and back down,
"Yeah," he flatly said as he brushed by us.
His suit was ugly, and it didn't look comfortable
Like the shorts he wore on the weekends.
My mom's eyes cast down at her sauce
And suddenly I found myself wishing one of those
Spaghetti sauce bubbles would hit him.
Now we were breathing, we were moving,
But I was not laughing on the inside.

As I grew up, the weekends became
Hockey tournaments, cheerleading competitions,
And screaming matches in my mother's warm kitchen.
And I supposed I've hurt him more than a
Spaghetti sauce bubble ever could have, and he has burned me too.
I wish I could forget
But burns leave scars.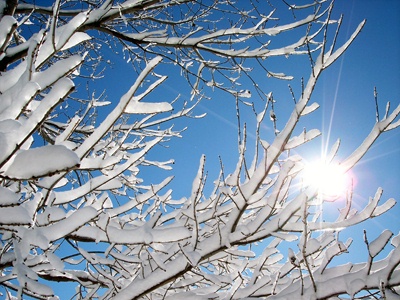 © Barbara S., Hoffman Estates, IL