The Poison of Aphrodite
May 9, 2012
Tell me now
The tale of how,
On wings of snowy alabaster,
Poison of Aphrodite flies faster
Than all the bullets
Of all the guns,
And to kill it
Is duty of none.
With this assassin
—Who seems to bask in
The tragedy, the glory,
The gory
Of rent hearts
And lost arts—
What shall be done?
We cannot run.
She finds us out
And seeps from without
To within
And it begins.
Shot to the core,
But it is no horror.
Arrows—black or gold?
Stripes of a bee.
A burden to hold,
To be done, a deed.
As so much dust,
It flies away
As it must.
Aphrodite's night,
Aphrodite's day,
Aphrodite's might,
Aphrodite's way.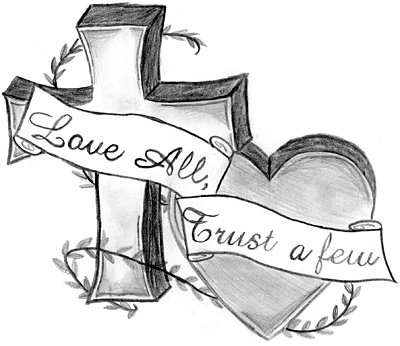 © Gina W., Glen Gardner, NJ