The Jones Clan
May 13, 2012
Family sits at the table.
Cards are shuffled, dealt.
Crackers crunch,
Cheese is sliced off the block;
Stainless steel knife.
Beer can cozies, napkin plates.
Yelling, laughing, "In your face!"
Twelve stacks of red rectangles,
Peeking, hiding, "Don't you cheat!"
Sunburnt faces, twangy voices.
Different futures, collective past.
Same blood, same name.
Same Family.?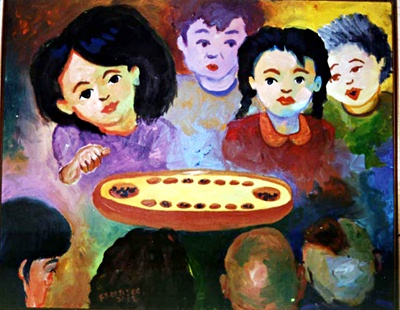 © Fransisca A., Surabaya, Indonesia