~Life~
May 13, 2012
She tries to be the perfect girl,
Exactly what you want,
But now she's tearing apart,
She doesn't belong here.

She's living in a memory,
In world not her own.
She's living halfway in a past,
Which she never had the chance to know.

She loves the pain,
Because it shows she can feel.
She relishes dying inside,
Because she can begin again.

She barely notices
Each new crack in her heart,
She's stopped noticing the pain,
because it's killing her.

She is not perfect.
She knows this,
And she hates it,
Knowing she'll never be enough.

She'll always hurt,
But as long as she's still breathing,
She's still winning this game called life.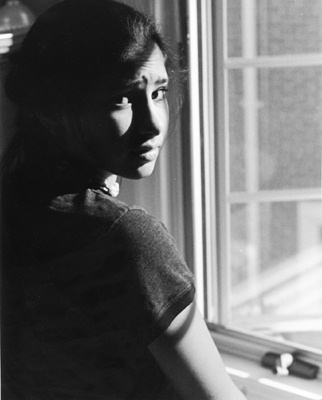 © Jennifer H., Bethesda, MD