Marmalade
MAG
April 30, 2012
A whispered recollection
of running water and gleaming jars.
You made marmalade. By the sultry windows
orange worms suckled on the earthen juice
as you breathed in summer flowers.
Secretly you were scared.
You had a lost word, preserved in every spread piece of toast.
You couldn't remember, you couldn't remember.
The swift glow of buttered dreams,
lets you forget, to leave lost words
lost.
Opening the air to a fresh, sparkling giggle.
You let me touch the soft, velvet rose
freedom to run my fingertips on beauty.
Your smile deeply set, your wrinkles,
a laugh, a memory, sacred stories.
Hands washed under an endless star,
beams of love as you held my hands
with yours.
Soft, smooth skin, living in the garden.
You lift your last jar
for me.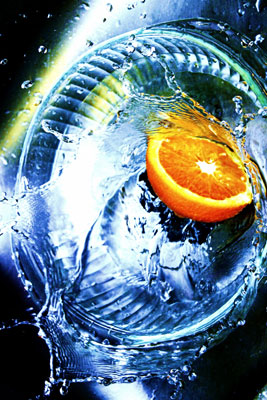 © Bianca A., Damascus, MD