I Think I'm in Love With the Brown Hair, Brown Eyed Boy
May 6, 2012
I like you,
a lot.
I think I'm falling
in love with you.
I hate it's happening.
I want
to erase the first time
we met, first time we
kissed, first time we laid in your bed.
You can hurt me so easily.
I'm vulnerable to you and you have no idea.
I think you
like me, or I like to think so.
I want you to want
to stay. I want soft lips
on mine,
when you see me.
I want the electricity,
between us, to last.
Hours spent thinking,
wondering if it's real.
We mess around,
always casual, never serious.
The words are stuck
in my throat, like I'm choking
on water. The words flow
but the reaction
may be like rapids. My heart
wants you when we're
together, never
when we're apart.
Still, I'm falling, fast
and hard. If only, you
could realize it too, like
a bird who slams
into a window.
I can't move on though.
Not until,
I admit,
I might
possibly
Love You.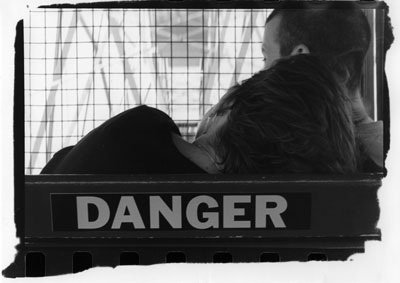 © Katie P., Bethesda, MD