Figure That
May 19, 2012
Here lies the story of a girl:
A girl who is smart
But doesn't know art
A girl who is surrounded by friends and family
But is isolated at heart

From the beginning this girl
Had no rules
From the beginning this girl
Was always confused

Submerge yourself deeper
Under the water
Run farther onto
Your deserted island

To her nothing has meaning
Honesty, Truth, Betrayal
Now just coming out from her shell
Introducing
Me
Do you understand me now?
Now the girl says to you
I cry for help
But who is there to help me
Who WILL help me

Is it me who has become
A monster of protocol
Is it me who has forgotten
How to feel

Where am I to go
How do you know
When will you
Show me the way

How will you save
me, us, the universe
from drowning in my pain.

She ran away
To look for answers
Trying to find her way through
The mess she was in
from which she could not get away

Struggle and fight
With my questions through the night
You might be get away
But she-she will always
Remember that day.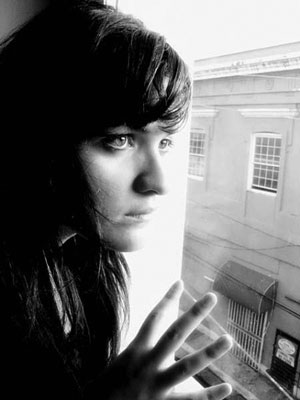 © Eveliz V., Bayamon, Puerto Rico