Moon's Sorrow
May 6, 2012
Moon sits silently sorrowful in solitude,
Waiting for her Sun the return to her.
Slowly the days come to an end without him,
She waits with Shadowy Night for a flicker of his warmth.
Alone Moon wanes with her unseen feelings,
Wanting him to be with her when she thinks of him.
In these never ending late hours waiting with Darkness,
Star Light brings no comfort to Moon any longer.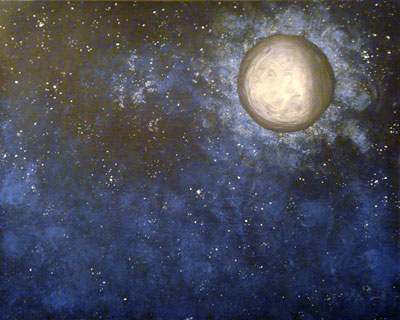 © Allison H., Vancouver, WA