The Human Race
May 25, 2012
What will the years hold,
Those years yet to come?
Will we rush onward bold
To the beats of war drums?
Will the world go dark and cold?
Will life grow numb?
Do I even want to know
What is lurking up ahead?
Will I be glad to have been shown
It all is silent and dead?
But what if it's not?
What if the world is alive and bright,
If the shattering sound of no shot
Has been heard in its light?
Will we be good and nice and kind,
More so than in days before?
Or will I wake up to find
The Human Race, rotten to the core?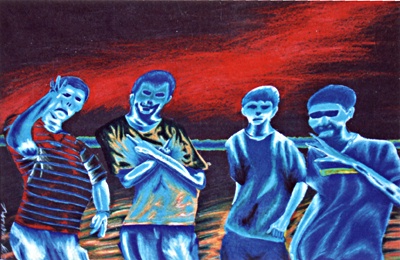 © Troy W., Kannapolis, NC