Mekanik av Livet
May 27, 2012
Are people put together like puzzles?
Collages, perhaps?
Is each human constructed
Like an equation
Or a poem?
Corner pieces first
and glue a little
construction paper triangle
to the corners of every photo.
Find the derivative and
a set of real solutions
(if there are any)
and craft each line
according to the metaphor.
Perhaps they are like recipes,
maybe computer code,
a pattern for a knit hat,
a chemical formula,
a sentence to be conjugated,
a theorem
a law
or perhaps
an amalgam
of all of the above.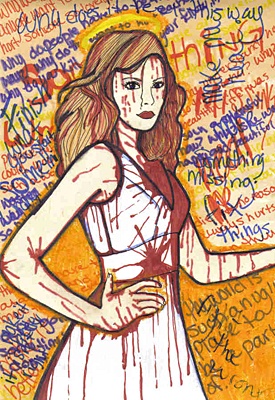 © Sara D., Aiken, SC