Pilgrimage
May 23, 2012
We met in the airport terminal,
Waiting for our flight to arrive as we all shifted uncomfortably,
Trying to seem as if we weren't glancing at each other.
Glass and steel, all modern around us,
While we were going to one of the oldest places on Earth.
There were four of us, coincidentally going on the same flight.
A teenage girl, who defied the world with her sardonic sneer,
Dyed hair as jet-black as a raven's wing, so dark it had a blue tint,
With little peeks of color, a noxious yellow stripe, a teal calm blue,
A surprising pop of color in the sea of darkness atop her head.
Her eyes were lined with kohl with a heavy hand,
Artfully smudged to give the appearance of a cat.
Her brown eyes matched her caramel-colored skin,
Which she bargained with makeup and covered up her imperfections.
A diamond stud glittered in her nose, glinting in the light
Every time she turned her head to make a snarky comment.
Her clothes were all black, the epitome of defiance.
She had the latest phone in her hand,
Oblivious to the world in those few moments
When she was engrossed with getting a message sent.
She had three small bags near her, beat up black duffel bags,
And a pair of ear plugs draped around her neck.
Ruby red lips, twisted into a smirk, with a little flash of silver
In the corner as she animatedly recalled a tale.
She challenged the world, and used her youth to her advantage,
Fighting for this cause or that, constantly expressing herself,
Being stubborn, opinionated, and expressive.
But inside all she wanted was someone to break down the walls
She had created, for someone to see past the shield she had put up.
Her mouth defied the world, while her eyes begged for understanding.
A surprising type of girl going to such a holy place.
With her was her father, a tired man.
You could see it in his shuffling, slow steps,
His bloodshot eyes aching to be closed, yearned for sleep.
He had wrinkles that spoke of stress across his forehead,
And he had already begun to develop gray hair at the temples.
An unshaven face portrayed the rush he had gotten ready in,
A rumpled suit and a loose tie suggested he had just come from work.
He yawned, and rubbed at his eyes and temples with a large hand,
As he checked over his two zipped suitcases.
He slouched down into a seat, as he half listened to his daughter speak.
A coffee mug he clung on to clenched in his hand,
As if that was the only stable thing in his life.
He worried for his wife while him and his daughter would be gone,
Wondered how she felt at that moment, wondering what she was thinking.
He closed his eyes and a memory flashed before his eyes,
A memory of a fight with the daughter in the car,
As he begged her to put in effort into looking presentable
And to change her attitude to appear more caring.
He thought of the journey ahead, and hoped for the best,
As he tried to patch up his miserable life.

Last was an old man, one who was full of smiles and good thoughts,
He had little snacks like almonds and raisins that he would pop into his mouth,
A handful at a time, to keep his mouth occupied.
He loved to tell tales of his full life, changing little things at every
Retelling to keep things interesting.
He would throw his head back and guffaw to the sky at everyone's remarks,
And you couldn't help but keep a smile on your face as you two conversed.
He would tell stories of his little grandson, who was merely three months old,
And imitate the child's babbling voice and claim he was the grandest babe in the world.
He had tufts of gray hair atop his head, and so full of life yet he walked with a cane.
He had a mustache that tickled his cheeks, and heavyset brows over twinkling eyes.
Laugh lines creased at the folds of his eyes,
and a smile permanently etched on his face.
He had but merely two small battered suitcases with him,
And claimed he had his entire world in the bags.
He bragged about his wife who was back at home to anyone who would listen,
Declaiming her fantastic cooking and wonderful sense of humor,
One could see he was clearly in love.
He stated how the "old folks" were better than the people now,
Speaking of their manners and attitudes.
He talked about life as if it were an old friend,
And he knew their time together was soon to end.
He stated he was taking his final shot at life by doing this journey,
And claimed it would be his final adventure.
He loved life, and was ready to face whatever came his way.

The last was I, the one who watched all their stories come alive
As they recounted them, as we went along our journey together,
To Makkah, and throughout our journey there as well.
There was so much potential in the air,
Along with a bit of fear, and a whole lot of excitement.
We couldn't wait to start this chapter together.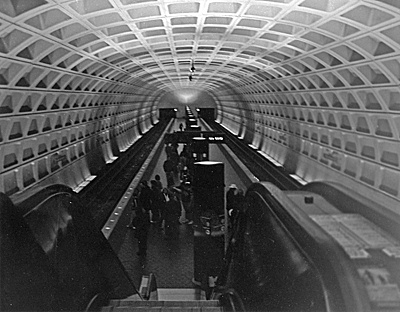 © Elysha C., McLean, VA