An Ode to My Chair
May 24, 2012
I sit on you, but you don't break.
I stand on you, but you don't shake.
You take many shapes, wooden, metal,
For your perseverance I give you this medal.
You'll always be holding me
And though often I may leave
You'll never leave me.
Four legs like a dog
—Or maybe a hog—
Won't carry you away,
But wild horses may.
You are my chair
And not even a bear
Could make you leave me,
But you're afraid of bees,
So anyways I won't take you outside
But I'll leave you inside.
You'll be my inside chair.
Now I need one for out there.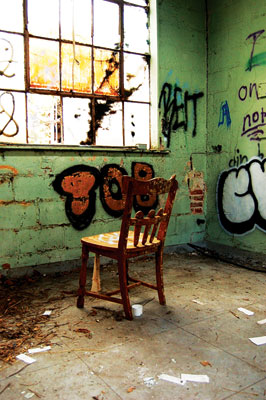 © Gianna V., Sewell, NJ