The End of the Maze
May 20, 2012
It's a magnet, that instrument,
With the ivory keys.
Shining, inviting,
And waiting.

There's no book lying on top,
Or written music beside,
But the old silver notes
Find themselves
In the back of my mind.

Slowly I seat myself
On the mahogany bench,
And my fingers, hesitantly,
Are drawn to the keys.

The notes in my head
Are now reality,
As my fingers remember
The black and white maze.
Every turn, every twist, every movement.
And I remember.

I recall an old life,
With God, music, and him.
The music guiding,
Bringing joy,
The man loving,
And God doing all three.

The tears stream down my face,
As I still remember
What happened after that.
The sin that followed,
The failure that happened,
And my rebellion.
And how he left because of it.

But as I play, something happens,
Real, repentant tears fill my soul.
The music is healing,
Repairing that old life
That shattered, years ago.

My song has returned,
In my heart, He's back.

A familiar hand touches my shoulder.
Eighteen years of good memories
Come to me again;
Causes me to turn around,
It's him.

Now I see the holy light at the end of my dark tunnel of sin.
Now I see the end of the maze.
It all makes sense now,
And I am fully healed.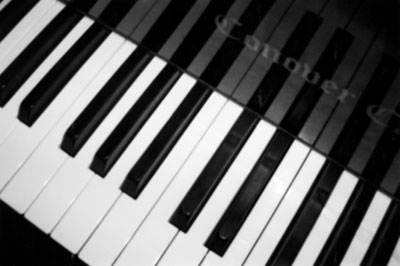 © Pearl K., San Diego, CA